NISSHIN-KOOSAN.Co.,Ltd.
Product: Plastic Processing Machine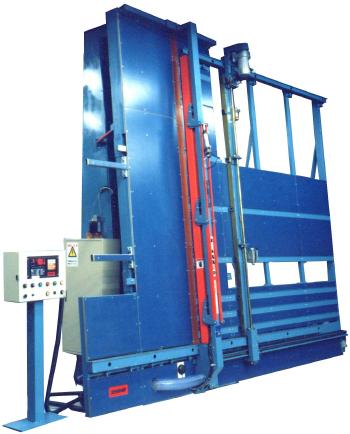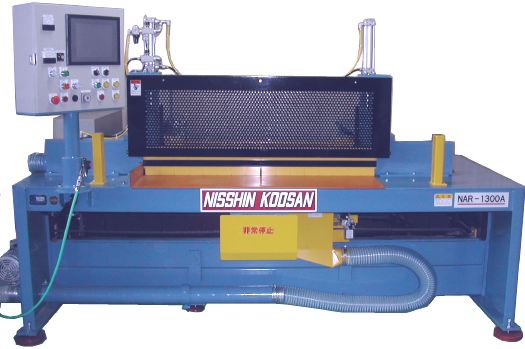 In 1968, NISSHIN KOOSAN Co., Ltd. joined the industry as a pioneer of plastic saw.
Back then, wood saw was diverted for cutting plastics; we have since been committed to make superior synthetic resin machine with a slogan, "what's needed more to cut consistently at higher precision".
In plastic cut processing, each market requires diverse degree of precision, whether it's a nameplate, display or an advertizing board.
The first market Nisshin laid its hand on was the nameplate which required the highest precision in cutting.
NISSHIN has been manufacturing equipments to meet the high precision demand of the users. Even now, the precision maintenance of running of our saw unit keeps the mechanism equivalent of a machine tool.
We have also been conducting R&D on chip saw, an important element in equipment along with machining precision. And we continue to provide the most suitable equipment to accommodate each work condition.
Today, Nisshin brand products are widely sold through the resin material distributors.
---
Product: Two-By-Four Lumber Processing Machine
Since 1971, when we started as a pioneer in designing and manufacturing of two-by-four lumber processing machine and equipments, we have been satisfying the demands of home builders and component factories.
When equipping factories, we draw accurate layouts, select suitable machineries for two-by-four or conventional housing panels and metal fittings, and then equip the facilities with apt air supplier and dust collectors to the right specification.
We provide quality engineering service with assurance, evaluating issues from the standpoint of the clients, as a professional planner to seek the best solution for their prosperous future.