NISSHIN-KOOSAN.Co.,Ltd.
Product : Two-by-Four Lumber Processing Machine
For forty years in supporting of the two-by-four home building.
From small to large order, we propose apt line of system to fit the needs
Since 1971, when we started as a pioneer in designing and manufacturing of two-by-four lumber processing machine and equipments, we have been satisfying the demands of home builders and component factories.
When equipping factories, we draw accurate layouts, select suitable machineries for two-by-four or conventional housing panels and metal fittings, and then equip the facilities with apt air supplier and dust collectors to the right specification.
We provide quality engineering service with assurance, evaluating issues from the standpoint of the clients, as a professional planner to seek the best solution for their prosperous future.
---
High Speed Cut Saw & Top-Bottom Boarder Liner Type I
(For Two-by-Four)
High Speed Cut Saw & Side/Cut-end Marking Line Type II
(For Laminated Panel)

* High speed cutting/Member optimizer software equipped
* Dust proof measure for drastic reduction in maintenance cost
* Large saving of use of ink
* Standard spec cut-end marking
* Three times faster than conventional machine in cutting and marking for higher quality with large labor cost reduction
---
Super Cut Saw Type N, Type H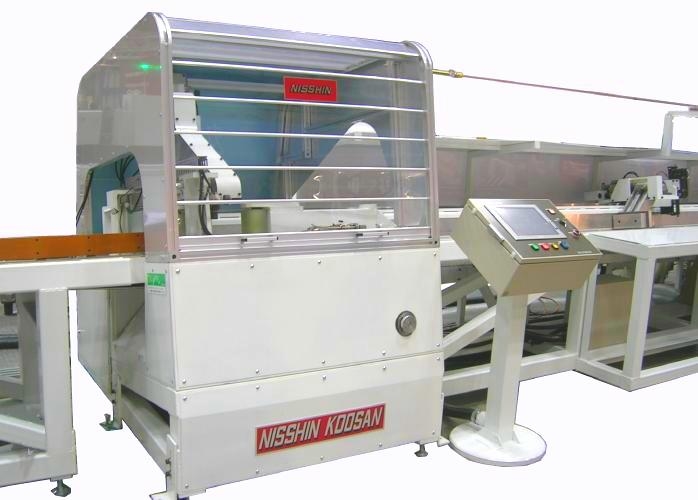 * 120m/min. transfer speed regardless of member types
* Defect removal function
* Member optimizer software
* Advanced maintenance mode
---
Universal Angle Cut Saw Type A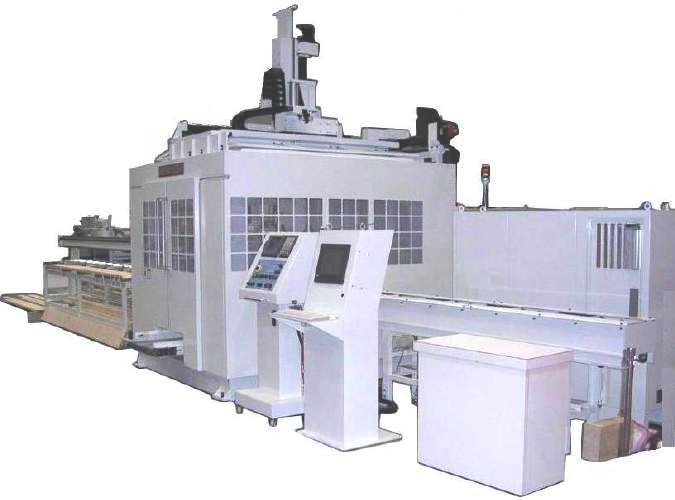 * Various 2D 3D processing possible in one running
* Bird mouth cutting of rafter and corner rafter/ Eaves cutting
* With adoption of double line, productions up by threefold the conventional system
---